Viega. Connected in Quality 
Quality is the driving force behind everything we do. It's the heart of our company's identity, and it has been that way for more than 120 years. Each of our fittings comes with a promise of quality and versatility on the job, no matter the application. Our commitment to quality has helped us achieve our vision of providing safer, faster, and cleaner plumbing technology for use in projects across the globe. Today, we have more than 4,000 employees worldwide and are a global market leader in pipe pressing. We set our own standards, and our products are a testament to that fact. Whatever your next project, choose Viega to get it done.
Read More
Press releases, Viega in the media and white papers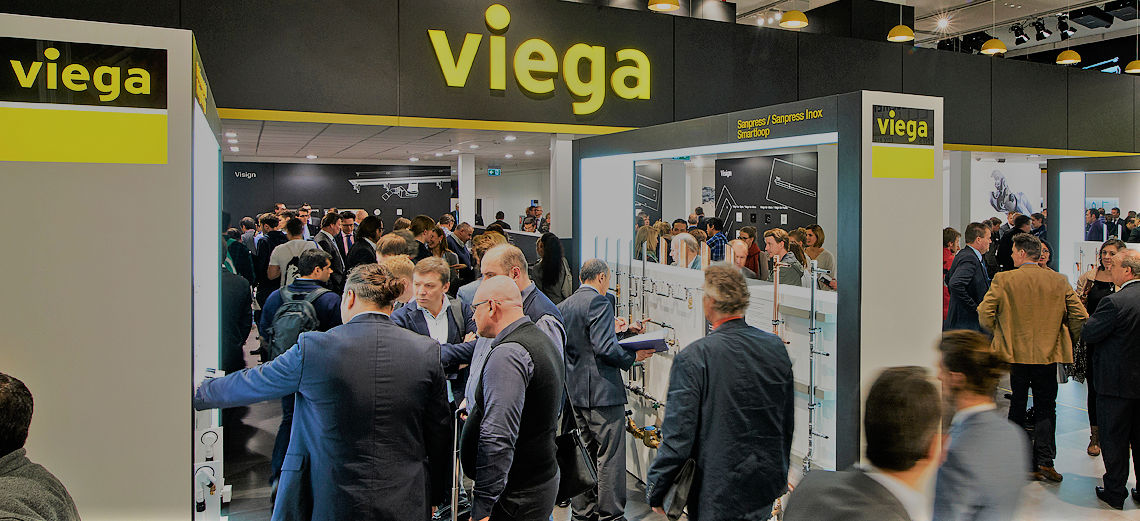 Trade Shows
Take a look at our trade show schedule for this year and see if we'll be in your neck of the woods. We hope you can make it!
Trade Shows
Join the Viega team!
Are you looking for a career with a company that is constantly growing and always improving? Viega LLC is the place for you. With a variety of positions in many different departments all across North America, you can love your job.
Click Here for Jobs