Viega. Connected in quality.
Quality is the driving force behind everything we do. It's the heart of our company's identity, and it has been that way for more than 120 years. Each of our fittings comes with a promise of quality and versatility on the job, no matter the application. Our commitment to quality has helped us achieve our vision of providing safer, faster, and cleaner plumbing technology for use in projects across the globe. Today, we have more than 4,000 employees worldwide and are a global market leader in pipe pressing. We set our own standards, and our products are a testament to that fact. Whatever your next project, choose Viega to get it done.
Read more
Innovative solutions. Tested to a higher standard.
Commercial, industrial, residential and marine contractors worldwide trust Viega for all their plumbing, flushing, and heating and cooling needs. With more applications and more approvals, Viega fittings deliver unparalleled quality and durability. Learn more about our systems and how they can save you time and money.
Viega pipe and fitting solutions for any build type
Whether the application be residential, industrial, commercial, or beyond, Viega has the solution. Let us help you find yours today. This easy path will help lead you to the right Viega system for your job.
Your partner on the job and behind the scenes
Our commitment to quality goes beyond manufacturing the best pipe pressing solutions possible. From start-to-finish support to providing relevant and educational content, we deliver the resources you need to get ahead.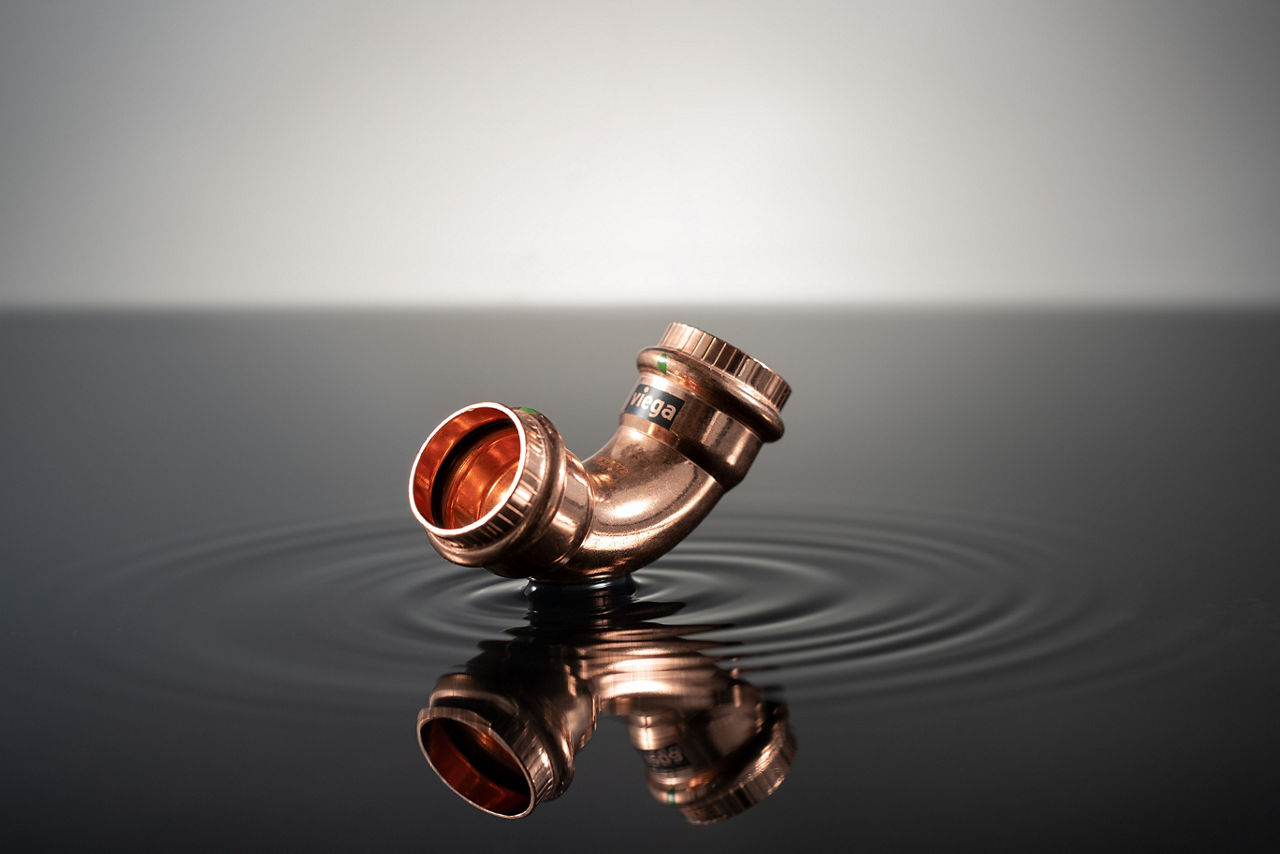 PROPRESS | MEGAPRESS
F I T T I N G S
These are Viega brands, not industry standard terms

Tell us which systems you're interested in learning more about  and we'll help you start pressing.
Connect with us